Boni Piper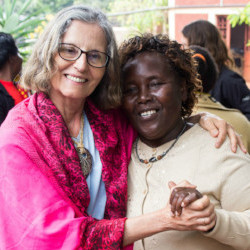 "Path From Poverty is the most sustainable model I know. It puts the emphasis on our partners to choose and do the work before we get involved. They are working themselves out of poverty and we are there to encourage, provide hope and a bit of help. It is done in grace and love and I am so pleased to be a part of this transformation."
With PFP since 2014, Board President since 2015.
Boni is also the co-Director of Christian Formation and Direction Ministries, directing the Spiritual Formation part of that organization.