Gigi Waham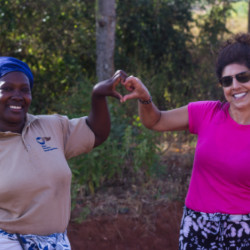 "Path From Poverty works! The sustainable business model is the best I have ever seen and experienced in transforming lives and changing the future. It's easy to partner with the women and families when they are committed to work and care for one another. PFP is not just about water, but rather investing in thousands of lives by partnering, equipping, empowering and loving all people. It is an honor to support WEI; we are changing the lives."
With PFP since 2012.
Gigi is the Ethics and Compliance Manager in Legal Compliance with the Philips Company.